News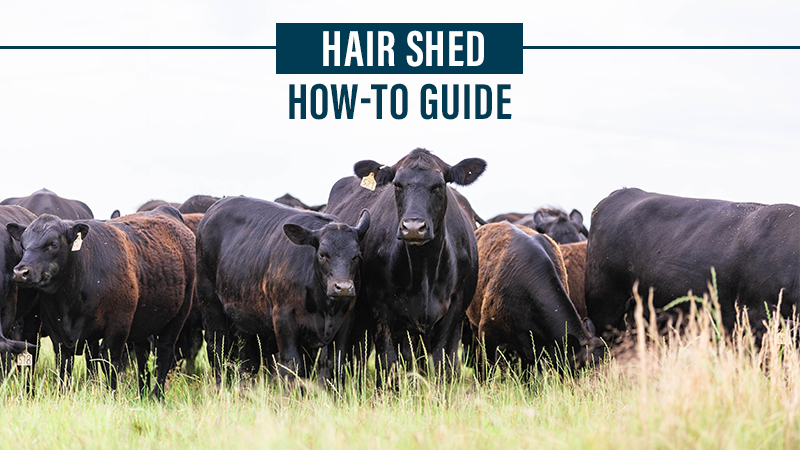 Hair Shed How-To Guide
By Briley Richard
|
American Angus Association
4/24/2023
Sunny days and warm weather creep up on the horizon. Soon, lush forages will adorn pastures across the country, and particularly in the Fescue Belt region of the United States. With early summer hair shedding being an indicator trait for heat tolerance and tolerance to fescue toxicosis, these records help predict environmental adaptability. Unsure how to evaluate? Find some helpful insights below about when and how to score.


Visually on a

1 to 5 scale

Animals typically shed from front to back, top to bottom

1 = 100% shed

, no winter hair coat

remaining

2 = 75% shed, winter hair

only

on belly and flank

3 = 50% shed, shed around head, further down

the

brisket and along topline

4 = 25% shed, winter hair coat lost around hea

d

and neck

5 = 0% shed

,

full

winter hair coat
Looking for a quick, on-the-go tutorial for hair shed scores? Our new
How-To: Hair Shedding Scores
video will
through each score and
provide
visuals to help you! If a printable guide would be more usefu
l,
click
here
. For further
assistance
with scoring or questions, call the Association at 816-383-5100.
American Angus Association | 3201 Frederick Ave, Saint Joseph, MO 64506 | 816-383-5100 | ©Copyright 2023, All rights reserved.