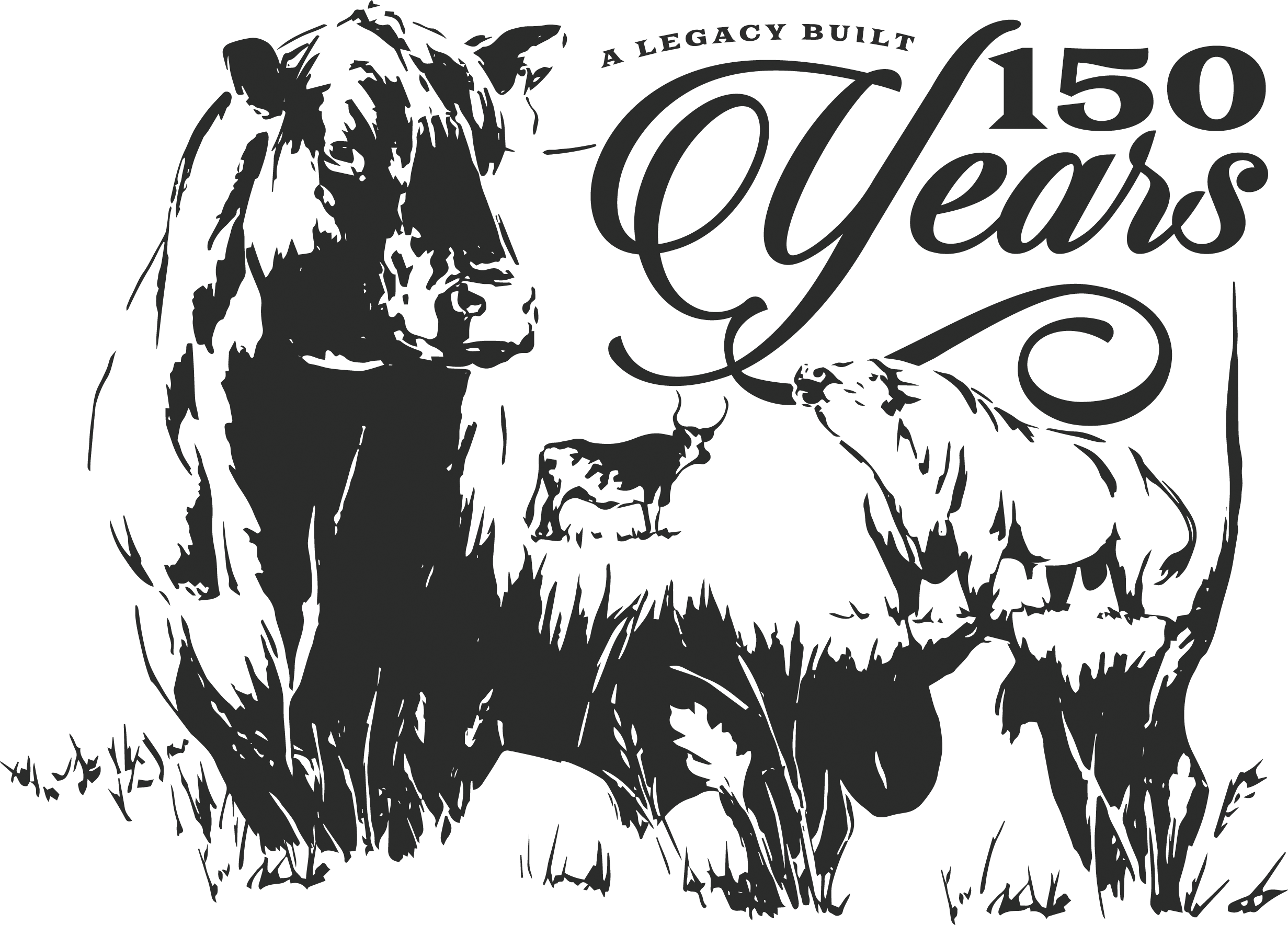 In 1873, a Scottish, Angus breeder named George Grant came to America with the dream to build a legacy. -A legacy that went on to make a lasting impression on the beef industry. Grant, a forward-thinker, brought the first Angus bulls to the prairies of Victoria, Kansas to cross with native Texas longhorn cows producing calves that would service well on the winter range. The results demonstrated the Angus breed's initial value in the United States. The legacy is still being build 150 years later through the Angus Foundation.
To honor and celebrate the breed's history and future, the Angus Foundation is launching the "A Legacy Built" campaign. The campaign asks every member to give $150 to the Angus Foundation earmarked the Angus Fund to build unrestricted donations for Angus programs.
"Through the "A Legacy Built" campaign, the goal is to reach all American Angus Association® members, big or small. With $150, we can continue building a legacy with the Angus Foundation's mission of advancing education, youth and research," says Jaclyn Boester, Executive Director of the Angus Foundation. "Whether it's a one-time donation or a monthly occurrance, members of any size can contribute a lasting legacy to the future of the Angus breed."
To be a part of "A Legacy Built," members can donate through the Angus Foundation website at www.AngusFoundation.org, mail a check to the Angus Foundation, or pledge support during events like Angus Convention, Cattlemens's Congress, National Western Stock Show or the National Junior Angus Show.
George Grant took a risk bringing four Angus bulls to America. Little did he know the legacy he built would last 150 years. Let's make 150 more.
To contribute to the Annual Fund, please make your check payable to the Angus Foundation and send to:
Angus Foundation
3201 Frederick Ave.
St. Joseph, MO 64506
816-383-5100
Or Email:
Jaclyn Boester, Executive Director jboester@angus.org
Kris Sticken, Administrative Assistant ksticken@angus.org